Og det blev så "Superbenji" der gættede svaret.
Bilen er en Chevrolet Corvair re-designet af PininFarina, firmaet som jo er startet af Guiseppe (Nino) Farina's farbror.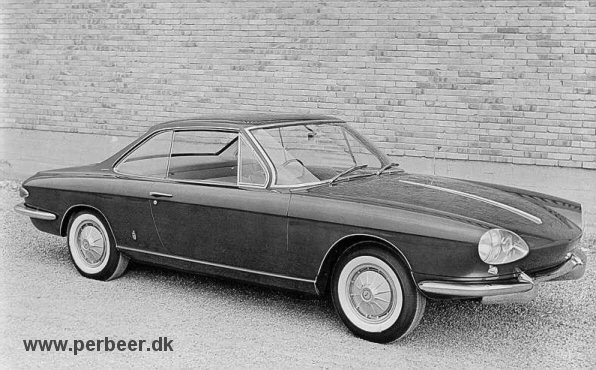 And it was "Superbenji" who came up with the right answer this time.
It is a Chevrolet Corvair re-designed by PininFarina, the company which was founded by Guiseppe (Nino) Farina's uncle.